Seven key things that will change the "Next Day" in Food and Beverage
April 27, 2020
Posted by:

Yiannis Zarkadis

Category:

Business Strategy, Change Management, Leadership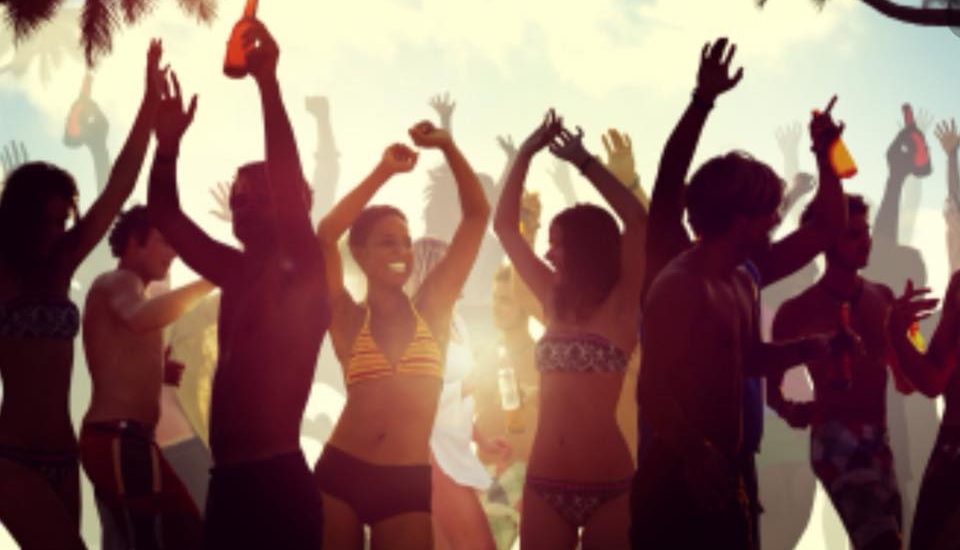 I think that pictures like this will hardly be seen again, at least within 2020.
…
Many things will change everywhere the "Next Day".  So in the Food & Beverage and in the wider sector of Entertainment and Hospitality.
The Model will be different.  We definitely need a new "Sustainable" model and therefore the operating protocols will change.
Some of the key elements of the new model (apart from its new operating standards, i.e. sq.m. per table, disinfectants, masks, hand gloves etc.) will be as follows.
What we call CUSTOMER EXPERIENCE will become even more important and more special than before.
The sense of SAFETY and COMFORT will be an important integral part of this experience.
The concept of QUALITY will be strengthened.  However, the term will not only be related to the product or service, but also to the SOCIAL RESPONSIBILITY and the CREATION OF SOCIAL VALUE (e.g. Zero Food Waste, 100% Recycled, Clean Energy etc).  Have in mind that these two concepts (Social Responsibility and Creation of Social Value) differ.
AUTHENTICITY will be the fourth very important element.  Consumers will tend to prefer choices that are genuine, real and true, to the point – and ideally accompanied by a beautiful storytelling about their creation and origins.
PREMIUM and VALUE FOR MONEY – not necessarily the cheap, but the one that is well worth the money spent on it – will gain ground.  Anything that is mediocre and poor quality mainstream, or unreasonably expensive will be under pressure.
CUSTOMER OCCASIONS will be reconsidered and reassessed by the customers.  Show Off, Loud, Bold, and other similar occasions will be set aside.  On the contrary,  anything that has to do with Appreciation, Bonding and Relaxed conditions will be preferred by customers.
This change in the occasion habits will affect the style and atmosphere of outlets too.  For example, it is reasonable to assume that in the next twelve months clubs, bars and beach bars will be under strong pressure compared to other type of outlets, like cafe bars or bar restaurants, which can be adapted to these new conditions somewhat more easily and faster.
A section of traditional on trade will move to Home, let's call it HOME ON – TRADE.  We will have to treat it separately from the traditional off trade as it will be a different occasion with its own unique characteristics.  Technology, digital, platforms etc will be important element of this new occasion.
I think that's where things will go – and should go.  I fully understand the pressure and the worry that exists right now in this field.  Certainly 2020 will be a difficult year. But it would be good to see the issue in the long run.  Then I think we will realize that in order for the model to become sustainable, we must dare these changes.  Don't be afraid of them.  Yes, certainly for professionals in the field – in addition to the short term reduction of consumption – these changes in themselves will be difficult, brave and risky.  But we know very well that at some point in life we ​​have to dare the "Impossible", especially when the circumstances call us to do so.
As I close, let's look at the positive site of this situation.  Here below are three positive examples.
Think that this new hard situation will pass.  It will not last forever.  Things will get better.  In the end, we will have build a better sustainable model than before.  And we will be better prepared for what is going to come in the future.  Because we should assume that new crises will happen in front.
Yes, short term the market will suffer.  On the other hand, in this smaller market, there will be fewer players.  Only the good ones, the ones with a clear vision and the right mindset will stay successful.  This will compensate somehow for the loss due to the declining market.  And the sector will become more professional than before.
This is a great opportunity to build your Equity.  I think that if you manage to stay in business, it will be easier than before.  Here below I explain Why.
People will continue to go out in order to enjoy a nice cocktail or/and a special dinner, brunch or lunch.  But because of the new stricter operating standards, many of the customers will make reservations.  And there will be queues and waiting lists too.  This way of contact helps you to build your brand name, in case of course you are a good professional and follow the rules.
"Everything will be okay in the end", John Lennon.